Posted by A. V. on 1st Jun 2017
Summer is almost here! And this time of the year we start to enjoy life outdoors more, enjoy the benefits of the sun and decorate our gardens and patios. The decoration tends to be more colorful than in any other season and lighter at the same time bringing coziness and the desire to spend more time outside of home but still feeling homey.
Lighting is an important part of any decoration and it cannot be left out when decorating outdoors. Lanterns, patio candles, candle holders, all have an important role for decorating exteriors. For this, we bring you three basic lighting items for your outdoor decoration that are both in at the moment and will enhance your patio for added comfort and beauty.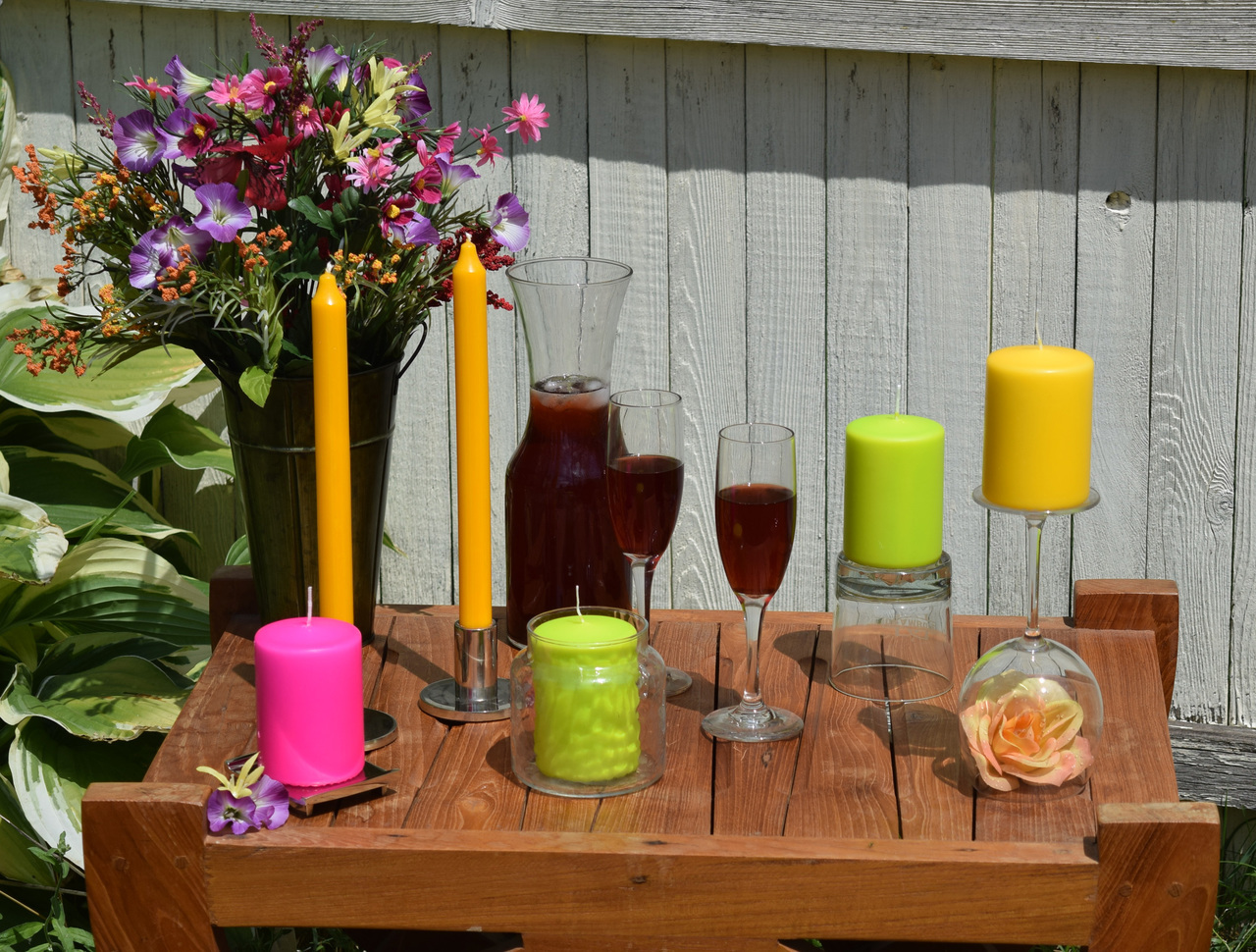 Outdoors Patio Candles
Patio candles are specially designed to be used in exteriors, they are usually made in ceramic bowls or containers that also make a beautiful piece of decoration. Some of these candles are made with citronella to prevent mosquitos or some other bugs around the places where they are located. As this odor can also take away a little of comfort, there are also unscented patio candles that still will bring their glow to your sitting area outdoors.
Outdoor Lighting Lanterns
Lanterns have been in for a while now, not only for outdoors but also inside the comfort of our homes. Lanterns are usually glass or ceramic containers where we place candles that allow a certain portion of light through the surface of the container, creating a beautiful glow that immediately changes the atmosphere where they are placed, as the light tends to be warmer, darker and cozier. With the extended trend of hygge, these kind of items have become very popular because they make the rooms or the spaces inviting to a closer togetherness.
Lanterns can also be made in a DIY style, out of different materials including the paper ones, that are very easy and beautiful because of the translucent quality of paper. You can take a look at how to make one here.
Nature holders
Including nature in the decoration is always a good idea. In the last years, the rustic and natural decor has become more and more a trend to follow. This kind of decoration includes branches of trees, flowers, plants, handmade boxes or arrangements using wood. They look good as centerpieces and also as arrangement for holding our candles. A lot of crafters have designed many outdoors candle holders by combining pieces of nature, jars and other details that look beautiful and rustic. They can be crafted easily and usually are made to hold tapers, pillars or tea light candles. Take a look of some ideas here.